Viscovery Data
Mining Suite
Complete enterprise soft-
ware to create, apply, automate, and integrate predictive models.

Customer Analytics
Boost your customer relation-
ship management (CRM) with predictive models of customer behavior and key information
from customer profiles.

Customized Integration
Viscovery modules and workflow templates to build vertical applications in the fields of segmentation, scor-
ing, text mining, and more.

Predictive Marketing
Enrich your business processes in real-time with individualized decisions based on customer behavior models.

Viscovery SOMine
The unrivaled data mining system for visual cluster analysis and classification based on SOM and statistics.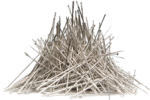 Explorative Data Mining
Comprehend the essence of your economical, technical, medical, and social data and turn it into valuable insight.