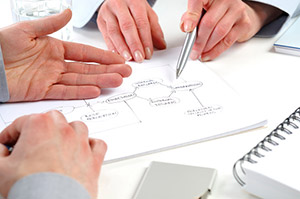 The implementation of data mining projects is still a know-how intensive task. Viscovery aims thus to provide full service and support to our clients, from the definition of key indicators and the conception of analytic data marts to the creation and deployment of predictive models.
Numerous customers trust the excellence and reliability of Viscovery's consultants, as well as appreciating their experience in supporting their predictive analytics activities.
Our consulting team provides:
Support for pilot projects
Application consulting and coaching
Data mart development
Assistance in model creation, optimization, and integration
See what our customers say about Viscovery products and services.